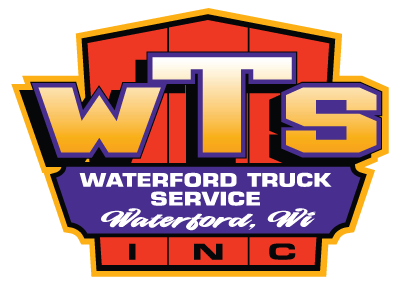 About Waterford Truck Service
A few words about us
Let us introduce ourselves
Waterford Truck Service is a trucking company that can do various jobs in the construction industry.  We have a fleet of Quad axle dumps, semi dumps, semi flat beds, and a low boy semi.  We are in the business that one call can do it all.  Waterford Truck Service has taken on many large projects in Wisconsin and completed them on time with the variety of equipment that the job has required.
Waterford Truck Service has worked with many small and larger contractors on many state and private projects.  Waterford Truck Service is a DBE, SBE, and WBE owned trucking company.  Waterford Truck Service works diligently at meeting the contractor's needs in supplying a high quality service.  Obligations to contractors are fulfilled professionally and promptly.
Mary Petersons, owner bought her first truck in 1998 after driving 6 years, knowing the meaning of dedication this is what started the business.  Mary worked very hard to fulfill every contractors need.  Knowing the construction business gives her a better understanding with owner operators, truck drivers, and prime contractors.
Mary has worked in construction industry for many years and has developed a great working relationship with a lot of dependable truck brokers.  This gives her the ability to complete jobs and provide and excellent service.  Being dependable, honest, prompt and providing outstanding service leaves contractors proud to have her on their team to complete projects.  Over the years Mary has developed a committed and respected relationship with truck drivers, owner operators and contractors.